"

Oh, for the love of might! Make it stop! It's disgusting!

"
—Gumbo, pleading to Jeffrey to make the Baby Minotaur stop.

Chowder Funny Baby is a small, pink, obese pig-like minotaur with hooves for hands and feet that hatches from an egg. It is the only character in the entire show made in CGI.
History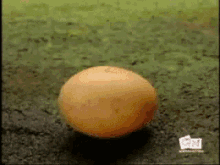 Chowder Funny Baby is first seen hatching from Jeffrey's egg after Jeffrey catches up to Chowder and Gumbo. From the moment it hatches, it begins to dance and sing. It is perceived as disgusting by the other characters, but its spirit is unbroken.
At the end of the episode, the baby is shown dancing once more, this time in the middle of Mung Daal's kitchen.
This was the last known sighting of the baby.
Trivia
The Baby Minotaur subtly breaks the fourth wall. Mung Daal and Gumbo react in disgust when confronted with it, possibly because of the fact that the Baby Minotaur is made in CGI, which is because most things that are in the Chowder universe are 2D, stop-motion, and puppetry.
Its dancing has become very popular on the internet, particularly on YouTube.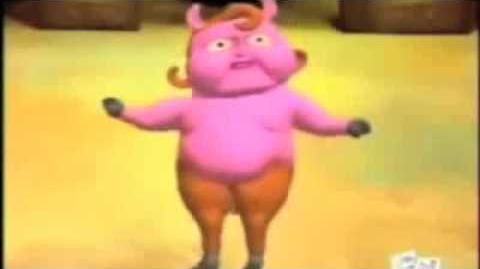 Community content is available under
CC-BY-SA
unless otherwise noted.